Hello!

Whether you have questions about rates, wondering what it's like to work with me, if I can make special accommodations or just want to say Hi - please use the form below, and include as many details as possible!

Thank you and I look forward talking to you :)
"Zaza's is a true master of her craft and her energy is electric. She was truly a pleasure to be around, as well. It was so impressive to see her move around to capture moments, not just shots. We genuinely trusted her with what to capture, too- and she exceeded all expectations. Her photos tell a story and evoke so much emotion. We were mesmerized when our photos returned to see some of the details she captured that really personified our wedding weekend. Zaza is the best decision we made while planning our wedding!"
- Bill & Taylor S.
"There are literally no words to describe Zaza. She was the only one who I like and trust. She is an amazing photographer, she is capable to capture 'how it feels '. She is great in adapting and improving too, always makes you feel comfortable and also has a wonderful personality and is able to make you feel completely calm and at ease, you don't even realize and she got the best shots ever! She is really creative and comes up with things you would never think of, her style is so natural, unique, brilliant and perfect in getting people to constantly be themselves naturally, indeed, in events with more people, she gets the shots without getting in the way of everyone partying, and also is so much fun to have around! Her personality makes everything so natural and fun. I recommend her to everyone who wants to have great and unique photos and a great and relaxing experience."
- Hira Lupe
"At Museum Hack, we build some amazing events in museums and other cultural spaces around the world – but we would have no proof of the fun and excitement and energy people feel during our tours and workshops and cocktail parties if it weren't for Zaza! She sees moments that we don't, captures them beautifully, and creates perfect little memories for people to show on their iPhone to their friends and loved ones, like, "LOOK HOW MUCH MORE FUN I HAVE THAN YOU!" She is always my first call when I have a new event that needs to be forever memorialized, because she 1) knows how to talk to and interact with humans in such a lovely way, 2) knows exactly when to click the shutter, and 3) knows how to keep me and our clients happy by delivering photos back almost immediately. I will be booking Zaza on our events until her dying day."
- Diana Montano | Museum Hack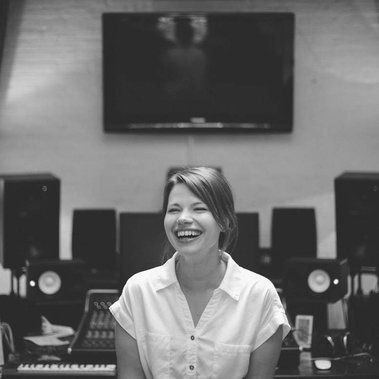 "Zaza managed to capture the personalities of five different people perfectly in both our individual and group shots! She worked with the natural light and surroundings so well and the photos have a special luminance. What stood out most for me during the shoot was how within moments Zaza made each of us comfortable with her encouraging and engaging approach. It was so easy and fun!"
"Working with Zaza was easily the best experience I've had with a photographer. Beyond skilled and professional, Zaza is extremely perceptive to the potential of a photograph. She is a story teller. During our session she made me feel comfortable and was committed to creating the perfect shots: which she totally did. Process and product, I couldn't be happier!"

- Michelle R.
"Zaza is such a joy to work with. Positive, warm and encouraging, she makes you feel comfortable and confident as the subject. Her infectious energy and careful eye for detail and light truly bring out the essence of the individual she is capturing. I feel lucky to have worked with this incredible talent!"

- Emma P.
"Working with Zaza was amazing. She quickly understands what you need and then brilliantly gets the shot. She is highly professional and I would recommend her to everyone!"
- Hayley Winter | Yoga Sports Sciene
"Zaza was such a delight to work with. Her creativity and timing catches the beauty and essence of any subject. She is vibrate, fun, and made me feel at ease during our photo shoot. Her eye for detail is impeccable and is dedicated to providing you with the highest quality photos. I felt comfortable and confident in front of her lens. She gave me great direction and I am very fulfilled with the end results."
- Sara R.